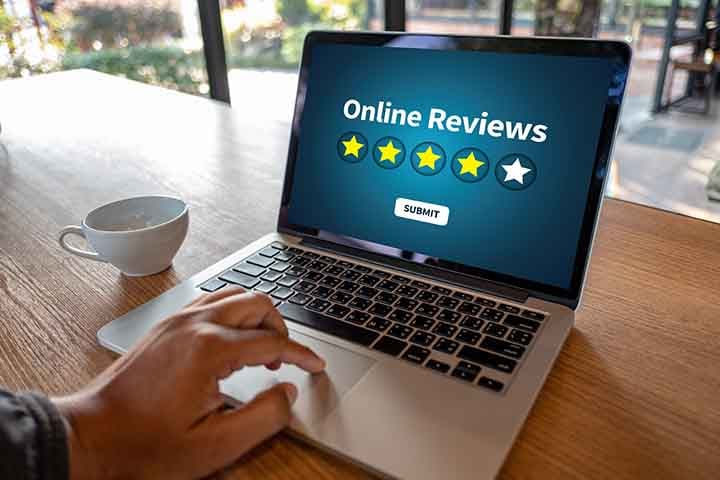 It's easier than ever for a soon-to-be customer to research your business, thanks to the internet. A big chunk of that investigation is spent scouring online reviews, bouncing back and forth between sites like Yelp and Google Reviews for references.
The vast majority of consumers now checkout out an online review of a product or service beforehand, be it at a local Italian restaurant or multi-national clothing company. If those reviews are at all negative, companies risk losing 22 percent of business from potential new customers over just a single sour review. And if you're a small business just getting started, that could spell disaster.
Need more reasons why you should take note of your online reviews? Here's a run-through as to why these digital reviews matter, and what you can do garner only good ones.
How Important Are Online Reviews?
To put it bluntly: They're very, very important.
With each passing year, the amount and frequency of online reviews for businesses are growing. Below are a few of the most eye-opening statistics about the relationship between online reviews and your small business' well-being.
90 percent of consumers read online reviews before doing business with a company
Online reviews dictate almost 68 percent of purchasing decisions
84 percent of people trust online reviews as much as personal recommendations from those closest to them
Every one-star increase in a Yelp rating usually correlates to a 7 percent jump in revenue
If you want a thriving business in the day-and-age of the internet, it's clear that you'll need to be well-reviewed online.
Your Social Media Presence Matters
Social media has exploded since the early 2010s, giving customers a new level of appreciation for personal and professional sharing platforms like Instagram, Snapchat, Facebook, LinkedIn, and more.
These mediums have also drastically changed the way companies interact with their customers—and vice versa. The traditional, more analog ways for consumers to review and share feedback on services and products give way to the more attractive qualities social media platforms have to offer.
Three out of four customers review a company's social media presence before even thinking about purchasing any of their goods or services. That's profound and worth noting. But it also opens up a world of new opportunities to foster a loyal, engaged customer base.
If we know anything about customer relations, it's that loyal customers are the bloodline (and one of the most profitable company assets) of virtually every small business operating today.
Think of Customers Who Leave Reviews are the Gatekeepers to Your Reputation
CX (Customer Experience) and online reviews are two of the most important factors that feed into your company's reputation. And how you go about brand reputation management is crucial when factoring in these two things.
While CX is largely up to your internal team (or teams) to deal with daily, online reviews are not in your direct control, they're the result of consumers giving possibly subjective feedback on their own time. But to ensure your company's reputation only flourishes from online reviews, consider doubling-down on the following consumer-appreciated practices:
Have quick reply times across all channels, including social media, phone, and email
Stay consistent with your information, i.e., make it easy to find your company's name, location (if a physical business), deals and promotions, and social handles
Encourage customer feedback by polling on Twitter or other platforms, and asking for product or services reviews
Use reputation management programs and software to streamline the feedback process
Offer incentives to loyal customers that help create strong customer relationships
Stay on top of your reviews, highlighting good ones and addressing bad ones
All of the above mentioned tasks and habits are key to helping bolster brand reputation, particularly when trying to achieve an all-around positive review status.
They Directly Affect Your SEO and WebsiteTraffic
The days when all a company had to do was publish a few keyword-heavy blog posts to earn a good SERP (Search Engine Ranking) are now something of a distant memory.
Now, a lot more goes into SERP—including online reviews. Here are a few of the most prominent ways online reviews will affect your SEO:
The authority you have on third-party review sites
Local SEO ranking SERP factors
The sheer amount of reviews left from external sites like Google, Capterra, Yelp, or whatever platform is most applicable to your business.
A proportionally large amount of good reviews rather than negative
Keywords and phrases used in reviews
All of these factors and figures come together for SEO, clickability, and, ultimately, web traffic.
Even if your business does scores a higher SERP than a competitor, but your reviews are much worse, your web traffic will plummet. The same also applies to the number of reviews given. A diner looking for a nearby eatery is more likely to choose a resultant touting a 4.5-star rating from over 100 reviews than one with a 5-star rating but was only reviewed twice.
Taking all these into account can drive online traffic to your business in measurable, profitable ways.
Take Care of Your Customers, and They'll Take Care of You.
Online reviews are merely a reflection of what's happening outside of the screen. Customers who are treated well and are respected by the business often go out of their way to show their appreciation, supplying those businesses resounding online reviews, solid reputations, and even increases in revenue. It's a dance between the company and consumer, one every organization should learn to do so well.