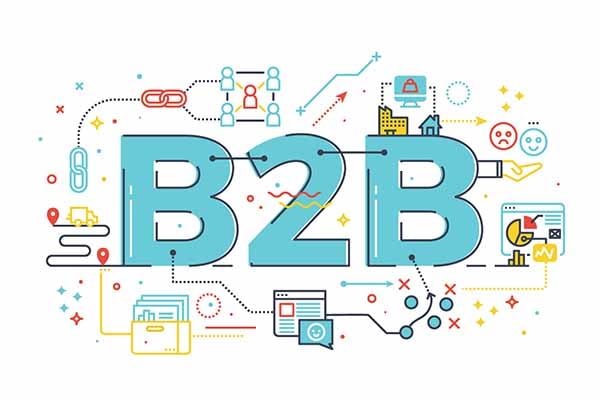 It's no secret that the business-to-business or B2B buyer journey is quite different from the business-to-consumer or B2C journey. One common truth that both B2B and B2C businesses share, however, is the need to know their customers and engage with them in the right ways throughout the entire sales process.
For B2C companies, the buyer journey is quick, effortless and generally low-risk. Consumers put a product in their shopping cart (either literally or virtually), complete the checkout process, and if they don't like their purchase, they either return it or don't purchase again. Most of the marketing happens early in the process and is designed to appeal to an immediate need.
B2B purchases are typically larger deal sizes, require an investment of resources from both purchaser and vendor, and are far more complex than a simple transaction. They speak to a long-term need or business goal that requires thoughtful consideration.
So how do B2B businesses, who must traditionally plan for a longer, more complicated buyer journey or sales cycle, ensure that they are setting the stage for a frictionless sales process--even before the first contact with the customer takes place? To answer that, we must understand how the buyer journey is changing, what it means for B2B companies, and what strategies will enable a smooth, successful sale.
How is the B2B buyer journey changing?
Just two decades ago, the buyer journey looked vastly different than it does today. Gone are the days of flipping through a Rolodex or a copy of the Yellow Pages to look for a business to solve a need. The proliferation of digital communications has completely changed the face of the buyer journey, as well as the buyer demographic. 73% of 20 to 35 year-olds are involved in the decision-making process at their companies.
These millennial buyers, known as "digital natives" prefer to complete their own investigation of available solutions before bringing sales into the process or even having an initial conversation with the vendor. Millennials aren't as young as you may perceive. Demographers William Straus and Neil Howe, who are widely credited with coining the term, define millennials as born between 1982–2004. So even if the key decision makers you are trying to reach are not in this category, their successors will be and those that are gathering facts for them might be. In fact, nine out of ten B2B buyers begin their research through an internet search that eventually leads them to a company's website or blog.
While B2C buyer journeys are becoming more automated and faster than ever before, B2B buyer journeys are becoming longer and more personalized, thanks to the storehouses of information available to digital natives who research and make buying decisions.
For this reason, B2B companies have been forced to look at their online presence under a microscope. How do they appear in search results? What keywords do consumers use?
What content is presented to prospects when they search?
A staggering two-thirds of the B2B buying process is done before a customer even makes contact with a company for the first time. It has never been more important to make a good first impression.
How do B2B companies embrace the modern buyer journey?
Buyers are more informed and have more choices than any other point in history. With a few simple clicks, they have access to endless articles, websites, blogs, and reviews that build the foundation for their selection process.
For B2B businesses to thrive in this digital marketplace, they have to prove their value as thought leaders and trusted advisors who understand an organization's business model. 96% of consumers prefer content from industry thought leaders to inform buying decisions instead of sales-focused content.
Often, in the B2B journey, much is at stake for decision makers. The costlier the investment, the greater the pressure placed on the buyer. 52% of B2B buyers say that content is a driving factor when vetting organizations online. In addition to building the credibility of a brand, thought leadership content gives decision makers confidence that an organization has the experience and ability to support their specific needs.
Sales and the B2B buyer journey
As the buyer journey continues to shift to a more modern "self-service" research model, organizations must resist the urge to turn every piece of content into a sales pitch. 88% of buyers are more likely to engage with a salesperson that shares relevant content.
Alignment between sales and marketing teams creates a frictionless entrance by sales into the buyer journey. As buyers leave digital breadcrumbs about their readiness to buy, the sales team can seamlessly start a conversation that builds on the credibility already established through effective thought-leadership content. It is more important than ever for B2B sales organizations to keep track of their customer's journey from beginning to end. It's almost impossible to do this without a powerful CRM that is aligned with your marketing strategy..
Although prospects enter the funnel at a later stage in the modern B2B buyer journey, they must still be nurtured from the point at which they engage with sales, and throughout their life as a customer, keeping thoughtful, personalized content at the forefront of both digital strategy and sales engagement.