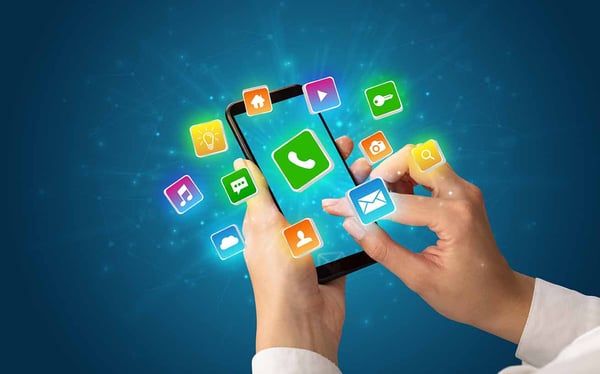 These apps will save you time, make you smarter and more efficient. Ok, here goes! Our seven latest favorite apps for small business owners. Well, anybody really...Links are at the bottom.
Blinkist
Wish you had more time to read, but just don't? Get the gist with Blinkist. Listen on the go or read short, under two minute, blinks of each chapter. My latest listen, Buyer Persona's by Adele Revella, a must for small business owners.
Google Voice
I love this app because it helps me stay in touch with clients from any screen. Use your free number to text, call, and check voicemail — all from one app. Plus, Google Voice works on all of your devices so you can connect and communicate how you want. A single Google forwarding number to all of the user's phones. As of now, it offers unlimited free calls and SMS within the U.S. and Canada, up to three hours in individual length.
Grammarly
In a hurry to reply to emails. Avoid typos with Grammarly. It checks the spelling and grammar of most interfaces including gmail. Grammarly will make sure your messages, documents, and social media posts are clear, mistake-free, and impactful. (Remember it's a bot, but it catches embarrassing typos for the on the go business owner.)
HubSpot CRM-FREE
I love the insights I get from HubSpot CRM. It helps me keep up with prospects and clients and keeps everything I need in one place. No more spreadsheets! HubSpot CRM makes it easy to organize, track, and grow your pipeline. Get deeper insights on every lead and monitor deals with ease. And it's free. Forever to a point. (Yes, I am a Hubspot Partner, all the same, this tool is amazing. It can help you grow your business and save you TIME! Did I mention FREE?) Does your small business need a CRM?
Crystal Knows
Crystal, as in, "crystall ball" helps you understand your co-worker, customers and even yourself better. Free to a point! Great Linkedin and email integrations.
Zoom
Zoom makes it easy for me to easily connect virtually face to face with my clients or prospects and their stakeholders as well as conduct webinars. It features screensharing, a chat window, and up to 100 attendees in the free version. Upgrading will allow you to have multiple meeting rooms, users, user management and more. Zooms solution offers the video, audio, and screen-sharing experience across Zoom Rooms, Windows, Mac, iOS, Android.
Loom
Loom is an easy to use and free screen recorder for Mac, Windows, and Chromebooks. Record your screen with audio directly from your Chrome browser and share the video with your team.
Ok, I hate for you to leave but here are the links you are looking for:
These apps can help small business owners save time and keep in touch with clients and prospects.